About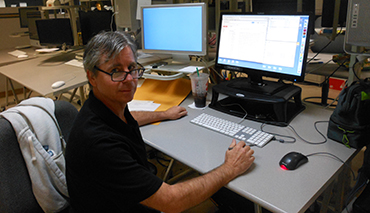 Why Geek

Deluxe
1

Based in the U.S.A

GeekDeluxe is based in San Diego, California. You will be provided an estimate prior to any work done and billed only when work is completed! On-site service offered in the San Diego area.

2

Remote Service Saves Time and Money

GeekDeluxe can maintain and repair your computer and network devices remotely. The service can take place at a time of your choosing. ...anywhere Worldwide! You may also choose to have periodic maintenance done or use GeekDeluxe as your personal Help Desk. We are just a connection away!

3

Personalized Service

Your issue is handled by a real person not a software solution. Your system is evaluated and solutions are determined based on your specific situation. Each session is concluded with a follow up summary of the work done and recommendations for further improvement.
Remote connection

- How it works
Safe, Secure Remote Service
A remote connection provides the same type of interaction as any corporate help desk service. The technician will be able to see and operate your computer just as if he were sitting there with you.
You could watch as the service is performed and see the steps being taken to resolve your issues or be free to do anything else while the service is performed. Here's a brief rundown of how to get started...
Click on the Get Started link
Submit information about you and your situation
You will receive a link to the remote server
Enter your connection code
The server will install a small utility
You will be connected!
During your service the technician might restart your computer one or more times. Once completed you will receive a follow up response with a summary of the work performed as well as recommendations to keep your system running smoothly.
This type of connection is also well suited for remote instruction to learn your computer or software!